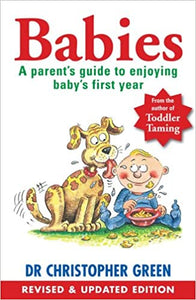 The arrival of a baby is an exciting and memorable time yet many parents feel uncertain, confused and not sure what to do. Well, don't despair,as BABIESis here to put the joy back into childcare. Full of common sense, it is a practical, up-to-date guide to the everyday concerns of parents facing the first year of their baby's life.
The book looks at such practical day to day concerns as feeding, crying, sleeping and bonding, but also includes the more humorous, light-hearted moments of family life, for this book is not just about babies, it's also about families and relationships. It is for mothers, fathers, grandparents and anyone who is interested in children.
Now you can enjoy - as well as survive - baby's first year!