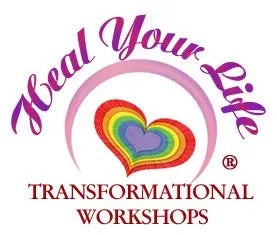 Take 2 days to yourself to attend this workshop which could help you transform your life, free yourself from the past and become the BEST VERSION OF YOU!!
WHEN -  Saturday 18th June and Sunday 19th June 2022
Please state which event you are wanting to attend at time of your booking. 
WHERE - 16 Whitehouse Road, Derry, BT480NE
INVESTMENT - £249.
EARLY BIRD - £199 (finishes 31st May)
Click on the dropdown menu for option of deposit or full payment (all payments are non-refundable but may be transferable on request)
Places are limited so get in touch as soon as possible to book your place.
Heal Your Life workshops and seminars are based on the principles of the book, "You Can Heal Your Life®", by Louise L. Hay and have been attended by many thousands of people worldwide. The 2 day Love Youself, Heal Your Life® workshop developed by Louise Hay is a powerful program that has participants raving about the life changes it has helped them make. The workshop includes sections on the principles of this philosophy, the mind-body connection, inner child work, mirror work, releasing old emotions, forgiveness, and creating positive affirmations for a new life.
Seminars offer an overview of the philosophy and the life changes that can occur when it is practiced.
The basic Heal Your Life® philosophy is:
what we think about ourselves becomes true for us
every thought we think is creating our future
each one of us creates our experiences by our thoughts and our feelings
the thoughts we think and the words we speak create our experiences
loving yourself is the foundation for positive change
we can forgive ourselves and those who have harmed us to release the past
Part of the challenge is that we give our power away by blaming the past, other people, and difficult events for our frustration. When we learn to step outside the world of blame we can then choose to create peace, harmony, and balance in our minds and that's what we will find in our lives.
If you are looking for a life-changing workshop, the 2 day Love Yourself, Heal Your Life® one if for you! Discover the negative beliefs you've been holding about yourself and different areas of life (success, health, prosperity, relationships) and how to change them so you can really create the life you want and deserve.