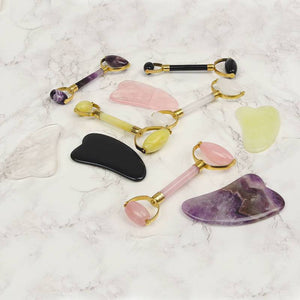 Crystal Facial Tools
Using a crystal Gua Sha or Roller as part of your daily skincare routine has a wide range of benefits. This include: increasing microcirculation, lifting and toning the skin, improving the appearance of fine lines and wrinkles and promoting inner harmony!
Our tools are all hand-carved fro Grade A genuine crystal meaning no harsh chemicals and they retain their natural healing properties. 5 crystal variations to choose from. They also have proper and secure brass brackets meaning they are totally safe to use!
Shop now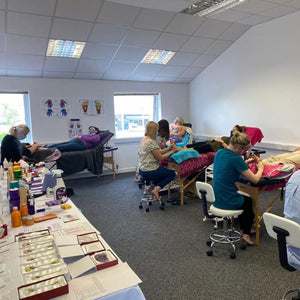 Holistic and Beauty Training
Feet First Therapies and Training is now back open and running courses in both Jordanstown and Eglinton (at Maria Young Wellbeing).
Complete your theory online before practical training classes. Payment plan available to split the cost. 1-2-1 training available at a small additional cost, or I can come to your salon/ business to train staff.
No previous experience or qualifications required for most courses!
See Training Courses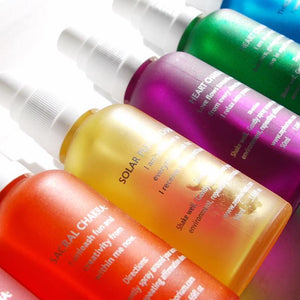 Indulge Your Senses
Allow Zephorium to uplift you with beautiful aromatherapy, crystal healing, colour therapy and positive affirmations which balance the chakras and bring harmony to body, mind and soul. All products have a variation for each chakra. As well as this they are all made with natural ingredients which are ethically sourced, mainly vegan, organic and 100% recyclable.
If you would like more information about stocking this amazing brand in Northern Ireland, click here.
Shop here
Our Reviews
I have trained in Ear Candling, Indian head massage and body massage all in a very short space of time due to Covid restrictions. Andrea is a superb instructor/teacher. She is very patient, helpful and understanding. I also found her to be very approachable and I wasn't afraid to ask her things if I needed guidance.
I have now enrolled to on the reflexology course and I am excited about what I will do after that.

Kellyanne Allen
Just finished my training with Andrea. She is an amazing teacher and her wealth of knowledge is unbelievable. Even during this strange time we had regular zoom classes to make sure we where kept on track and was always available to answer any questions I had during my home learning. Andrea went above and beyond what the course required and provided so much more information and background knowledge. I could not recommend Andrea more.

Jill Wilson
I just finished my reflexology training with Andrea, i fell in love with this course. Reflexology is a wonderful treatment with so many benefits, and i wanted to learn from the best. I have trained with Andrea in other courses and this wont be the last, this woman has a wealth of knowledge and i would highly recommend her. Thank you for everything xx

Shauna Madden