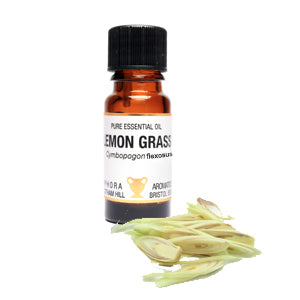 A wonderfully fresh, fragrant and uplifting oil. Lemongrass is a well loved and recognised scent that is lovely to use in massage, skincare and in home fragrance. 
Lemongrass Essential Oil must be well diluted before application to the skin. 
It has been used in skincare to help to balance excessively oily skin and so reduce breakouts. Emotionally Lemongrass is good to burn or vaporise not only for it's beautiful fragrance but also because it's thought to help create a sense of emotional well-being. 
A popular oil for those who love being active; it may be useful both in energising you before exercise and being added to a muscle rub to soothe the muscles post workout.